You can see the pictures of the whole bar and back bar which are made within our workshop from scratch. After everything has been made and we are happy, the one bonus of building the whole thing in the workshop means that we invite the client in to have a look and if any changes have to be made, we can do this with no hassle. As you can see them transport it to site and install.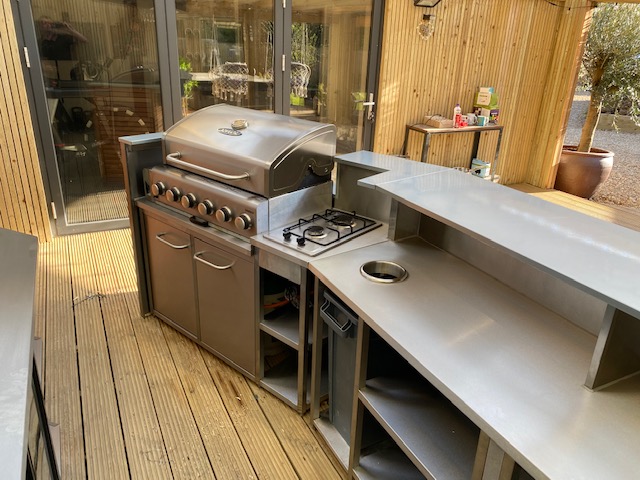 If you were wondering about the bar top it is clear coated galvanised steel, the canopy and glass holders above the bar are powder coated in Gunmetal Grey with Ceder wood finish.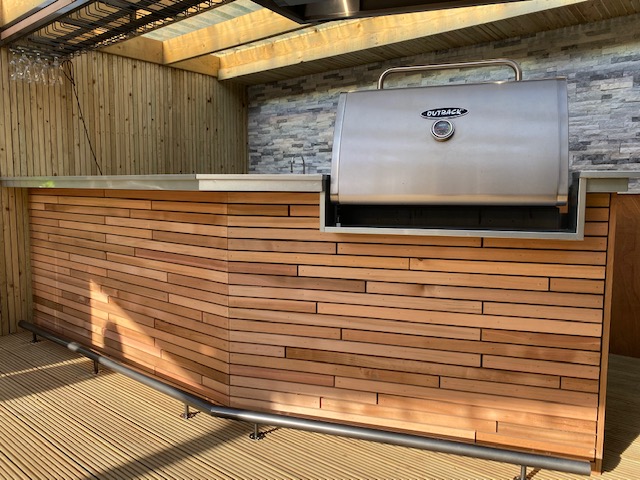 Behind the bar is all stainless steel, the sink has been welded into the top for a smooth finish.
I think that this project came out fantastic and would like to thank the customers for letting us work on his project in his gardens.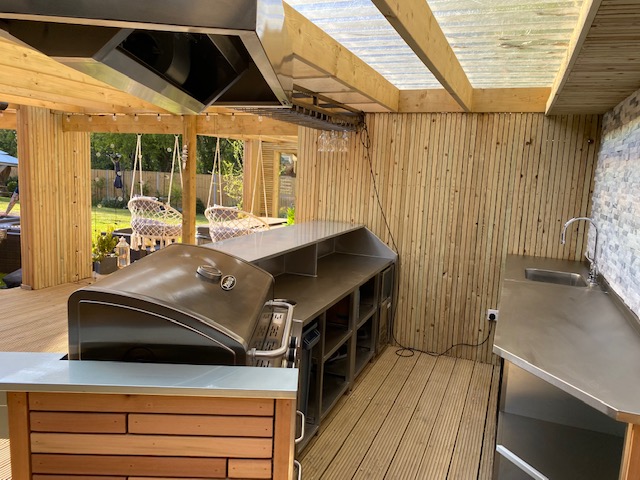 If you are looking for something similar to put into your garden area, please give Canopy Uk a call 01733 700468 and speak to one of our friendly team or drop us an email, sales@canopyuk.com
Go on treat yourself and make your neighbours green with envy.