The next big thing at the moment, Canopy UK have done a few dark kitchens up and down the country.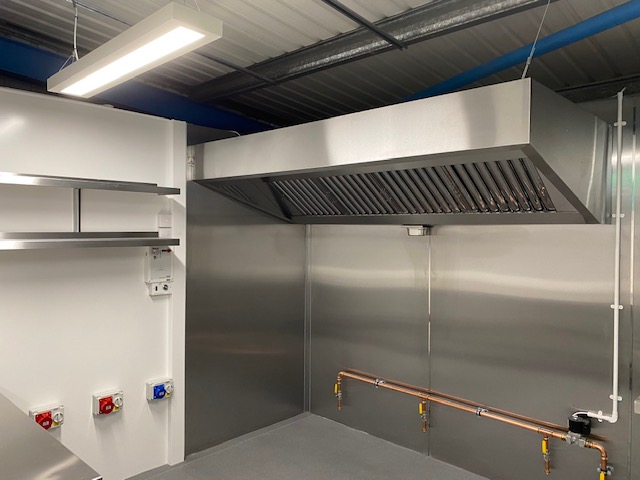 For those who might not know what dark kitchens are, they are industrial units converted into small kitchens, where small catering companies operate out of, using deliver companies like Just Eat, Deliveroo and Uber eats.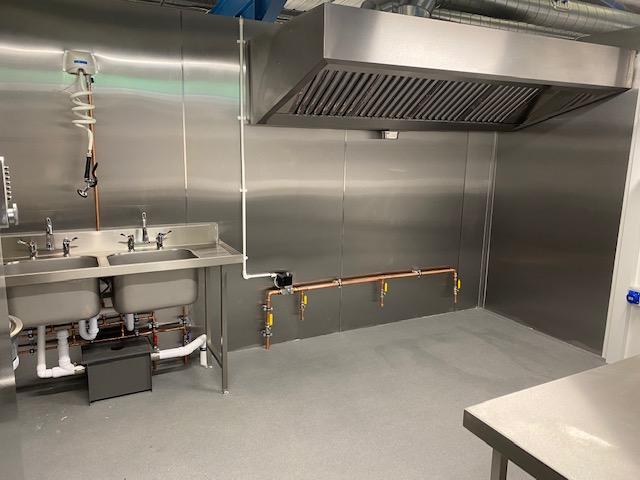 This is a fantastic opportunity if you are a small business just starting up in this industry and a great way to get started with low overheads. In each kitchen we supplied and fitted one 2400mm x 1200mm Quick Vent commercial canopy extraction system along with all the stainless steel wall cladding, the whole system was linked using CT1250 gas inter lock panels.
All the kitchens come with stainless steel tables, sinks, hand sinks and wall shelves, all the client needed to do was install the required catering equipment.