It would be easy to work out what sort of food establishment this is by looking at the catering equipment under the canopy.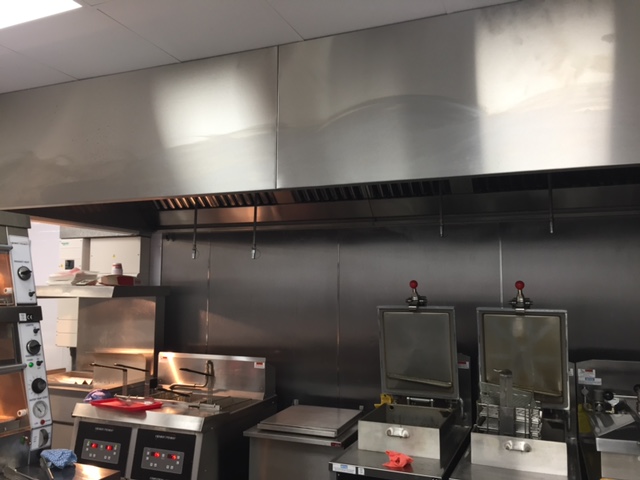 We have installed many canopies to this company in their various locations over the years. 
We installed a 4000mm x 1200mm box extraction canopy with stainless steel wall cladding. The system is being run on a S&P CVAT 560 centrifugal acoustic kitchen fan. this fan still needed to have silencers on both sides to reduce the sound level outside.
We also installed odour control system using Purified Air Electrostatic Precipitation ESP filter unit 4500E and UV-O1000, that worked excellently.
We also installed a smaller canopy over the ovens in the back kitchen, the whole job went well with the shop fitters, the franchisee and the brand Favourite Chicken.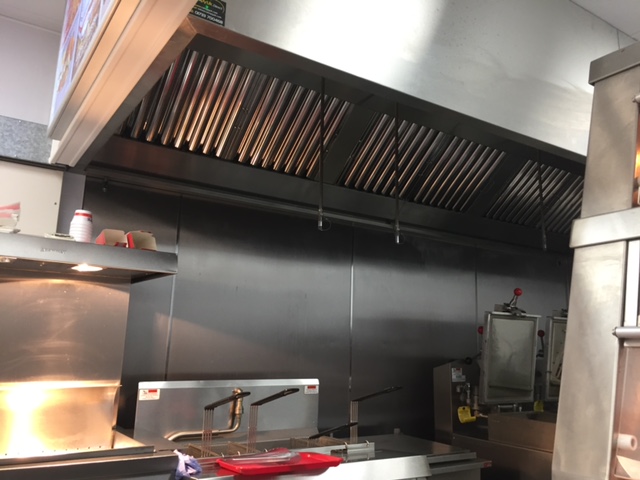 If you are thinking of opening a fried chicken shop or something similar, please give a call 01733 700468 and speak to one of our friendly team. With over 20 years' experience within the commercial kitchen extraction industry we can definitely help you.